When one considers additive manufacturing for industrial and business applications, 3D printing with metal is probably the first thing that comes to mind. Metal 3D printing is one of the most heavily invested and fastest-growing technologies in the manufacturing industry.
Metal 3D printing is sometimes introduced into existing supply chains to work alongside other manufacturing technologies. In other instances, printers are used as a prime way of manufacturing metal components. Certain geometries of 3D printed objects in metal come out just as good as machined parts.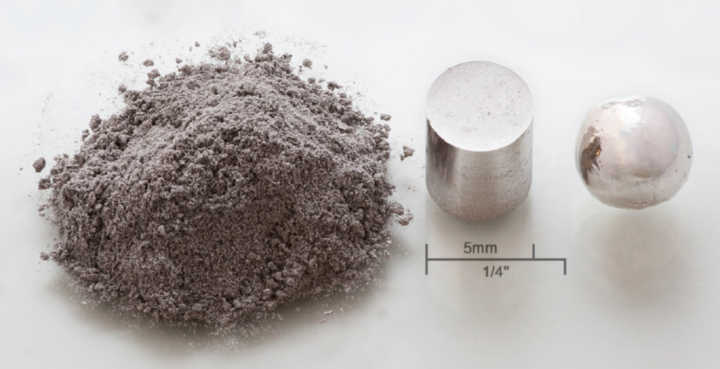 Metal printing is mainly used in prototyping, aerospace, mechanical engineering, specific tools, and more. Here we'll address the most common questions about all aspects of 3D printing with metal, including the main technologies, their advantages, limits, and more.
Metal 3D printing is an umbrella term for several families of AM technologies. Simply stated, any technology that creates metal objects layer by layer with sintering, melting, and welding could be called metal 3D printing.
For a long time machining was (and still is) one of the primary manufacturing methods for metal parts. And it is believed that CNC machining is capable of almost any kind of work. But the truth is that this "almost" sometimes isn't enough. In some instances, there is a demand for components with new complex shapes, for example, for brand new tools and products.
And here comes the main advantage of metal 3D printing – it's almost boundless when one considers manufacturing objects with a complicated shape. Other advantages of 3D printing with metal include:
3D printers can manufacture complicated details much quicker than traditional methods of manufacturing.
The cost for short runs is cheaper in comparison with conventional methods of manufacturing.
Depending on the chosen technology it's possible to create precise objects with very small details.
It's possible to 3D print details in assembly, and as a result, save even more time and money.
More complicated forms mean that the part can be lighter in weight without sacrificing strength. That's why 3D printed parts are in such demand in the aerospace industry.
3D printing with metal almost doesn't waste material.
To sum it up, 3D printing is highly recommended for intricate parts where other types of manufacturing are inefficient or difficult to use.
As great as it is, 3D printing is not without its faults, too. First of all, it's not as fast and affordable for regular and simple parts in comparison with traditional methods of manufacturing. Your traditional U and V shapes, especially in large quantities, are better to be done through forming. Other limits of 3D printing metal include:
Powdered metal is much more expensive than "regular" raw metal.
Speed of production is comparatively slow for regular objects.
Metal 3D printers are expensive and require special skills and training.
Sometimes surface finishing is rough, so post-processing is needed for end-use components.
Tolerance and precision are usually lower in comparison with CNC machining.
Occasionally additional heat treatment is required to reduce the inner stress of a 3D printed object.
Unused metal powder degrades after each run, so it requires adding fresh material every time.
Designing for metal 3D printing can be more complicated in comparison to other manufacturing methods. So, it's better to work only with experienced specialists that know all the technological nuances.
Metal 3D printers aren't extremely large, so the dimensions of solid parts they can create are limited. The biggest build volumes on the market are around 1000 x 1000 x 700 mm, and most metal printers are much smaller.
As can be seen, the limits are self-evident that 3D printing isn't an efficient source of regular metal parts. In other, less standard cases, additive manufacturing is the real deal.
There are several different methods that can deliver printed metal parts. While they have a lot in common, there are some differences, which dictate what materials they can work with. Let's compare the main 3D printing technologies for metal. These are DMLS (Direct Metal Laser Sintering), LMS (Laser Metal Sintering), and EBM (Electron Beam Melting).
What is DMLS and what is it used for?
DMLS or Direct Metal Laser Sintering is the most widespread method of 3D printing in metal. It uses a laser for sintering metal powder, layer by layer, and forming an object. During the process, stainless steel reaches a temperature of almost 3000 °F. However, the metal is not fully melted, which makes printed parts porous. Among the materials available are a wide variety of metal alloys, including maraging steel, aluminum AlSi10Mg, cobalt chromium, Inconel 625, and titanium Ti6Al4V.
DMLS applications
DMLS process is used in prototyping and manufacturing finished mechanical parts. It can also be used for making parts with cavities, undercuts, and draft angles. Among those are medical devices and instruments, functional prototypes, and tools.
SLM or Selective Laser Melting, as the title suggests, melts the material. 3D printing happens in an inert gas environment. Thanks to that, a 3D print has parameters close to the one that was produced through metal casting. SLM is mainly used for manufacturing strong parts from titanium and aluminum.
SLM applications
Objects that were manufactured with SLM technology are quite durable and can be used for mechanical components such as gears and propellers. Medical, automotive, and aerospace industries often use SLM to manufacture their parts.
EBM or Electron Beam Melting is similar to SLM but instead of a laser an electron beam is used. This technology is considered to be faster and more precise than laser-based printing, though the difference is not so significant. EBM 3D prints are usually stronger in comparison with other printed objects. This technology is used mainly for manufacturing objects from titanium and cobalt.
EBM applications
Aircraft, parts for space missiles, components of engines - these are some of the industries that actively use EBM 3D printing.
There are several extra types of 3D printing that could be used for manufacturing metal parts. They may not be as popular as DMLS, SLM, and EBM, but they have unique niches as well.
Selective laser sintering
Selective laser sintering (or SLS) is very similar to DMLS; it also uses a laser for sintering powder materials. It had been used for printing a wide range of materials, including metal, but nowadays this technology is mainly associated with polyamides (nylons). Thus, the sintering temperature that is used in SLS printers is usually less than 400 °F, which limits their capabilities with metal alloys.
Binder Jetting
Binder Jetting, as the name implies, binds powder grains with a special agent. To make an object more solid, one can cure it with hot isostatic pressing. This way a 3D print becomes much stronger but at the same time, the production cost also goes up.
Binder Jetting is commonly used for manufacturing complex and large-scale prototypes. This technology is several times cheaper than DMLS/SLM/EBM and uses less power. Nevertheless, accuracy and strength are not perfect and for the best result, additional post-processing is required.
Laser Metal Deposition
LMD or Laser Metal Deposition is a technology that can be related to fused deposition modeling. Though instead of extruding melted plastic, heated metal is deposited layer by layer creating the object. In other words, a melt pool is formed on a metallic substrate.
The speed of LMD manufacturing is significantly higher in comparison to other methods, and different materials can be applied for producing the object, including steel alloys. LMD is used in aerospace, automotive, and medical industries.
Metal parts that were manufactured with 3D printing methods like DMLS, SLM, and EBM are considered to have almost the same strength as regular metal parts. However, there are many features that limit the usage of metal 3D printing, and that's why it's better to keep it for exceptional cases where other methods are not as effective. Keeping in mind the relatively high price for 3D printing machines and their powdered materials, the easiest and perhaps the most efficient way for rare productions is to order 3D prints on demand. We have personal managers on hand to offer free consultation and help answer any questions you may have.